Atlanta Premises Liability Attorneys
Put Years of Experience in Your Corner​
A business owner has a duty to prevent reasonably foreseeable dangerous or criminal assaults upon its
​​ customers or invitees. If certain precautions were not taken to prevent such activity, then a business or property owner may be liable for the harm suffered by someone on their property.
Contact our team online or by calling The Fowler Firm at (404) 995-1963. Our Atlanta premises liability lawyers offer free case evaluations and are here to help you.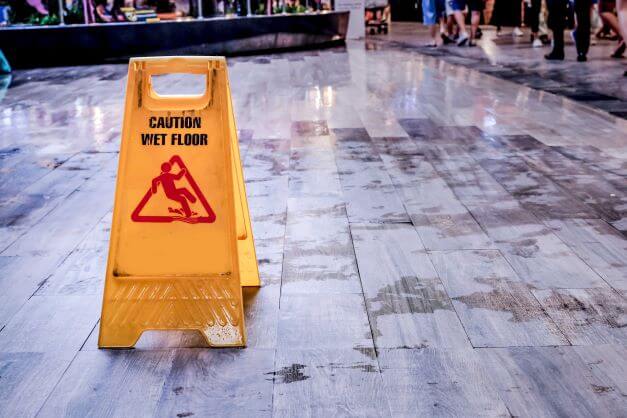 ​Our firm handles cases against businesses and property owners (such as hotels, apartment complexes, shopping malls, etc.)
These cases involve unlawful behavior on the premises such as:
Shootings
Sexual assaults
Rape
Violent crimes
If specific precautions were not followed, or if prior similar harms occurred on the premises, then there may be an even stronger likelihood that you may be entitled to a recovery.
Slip & Fall or Trip & Fall
Slip and fall cases are legitimate and oftentimes result in extremely unfortunate injuries. Our firm has successfully litigated numerous slip and fall/trip and fall cases. These types of cases often rely on inspection of the premises and the duty of the property owner to keep the premises safe.
If you or a family member has been injured due to the negligence of a business or property owner, please feel free to contact the Atlanta premises liability attorneys at The Fowler Firm to discuss the options that you may have in seeking recovery from the at-fault party.
Thankful - Workers' Compensation Client
$1 Million Truck Accident

$1 Million Commercial Car Accident

$995,000 Wrongful Death

$545,000 Truck Accident

$400,000 Car Accident

$400,000 Bicycle Accident

$390,000 Truck Accident

$300,000 Car Accident

$250,000 Truck Accident

$250,000 Car Accident
Litigation Experience

We rigorously litigate cases and negotiate settlements. We are experienced litigators and are willing to fight for you.

Dedicated & Driven

We treat each case as though it is going to go to trial to ensure that you obtain the compensation you deserve.

Communication

We communicate regularly to ensure you understand every step of your case. You will have direct access to your attorney.

Personable Touch

We genuinely care about you and strive to ease your pain. It is our goal to reduce the stress of an already difficult situation.
We Don't Treat You Like A Number
We genuinely care about you, and we strive to make you at ease. Your priorities are our responsibility.