Atlanta Truck Accident Lawyers
Helping Serious Injury Victims Secure Just Compensation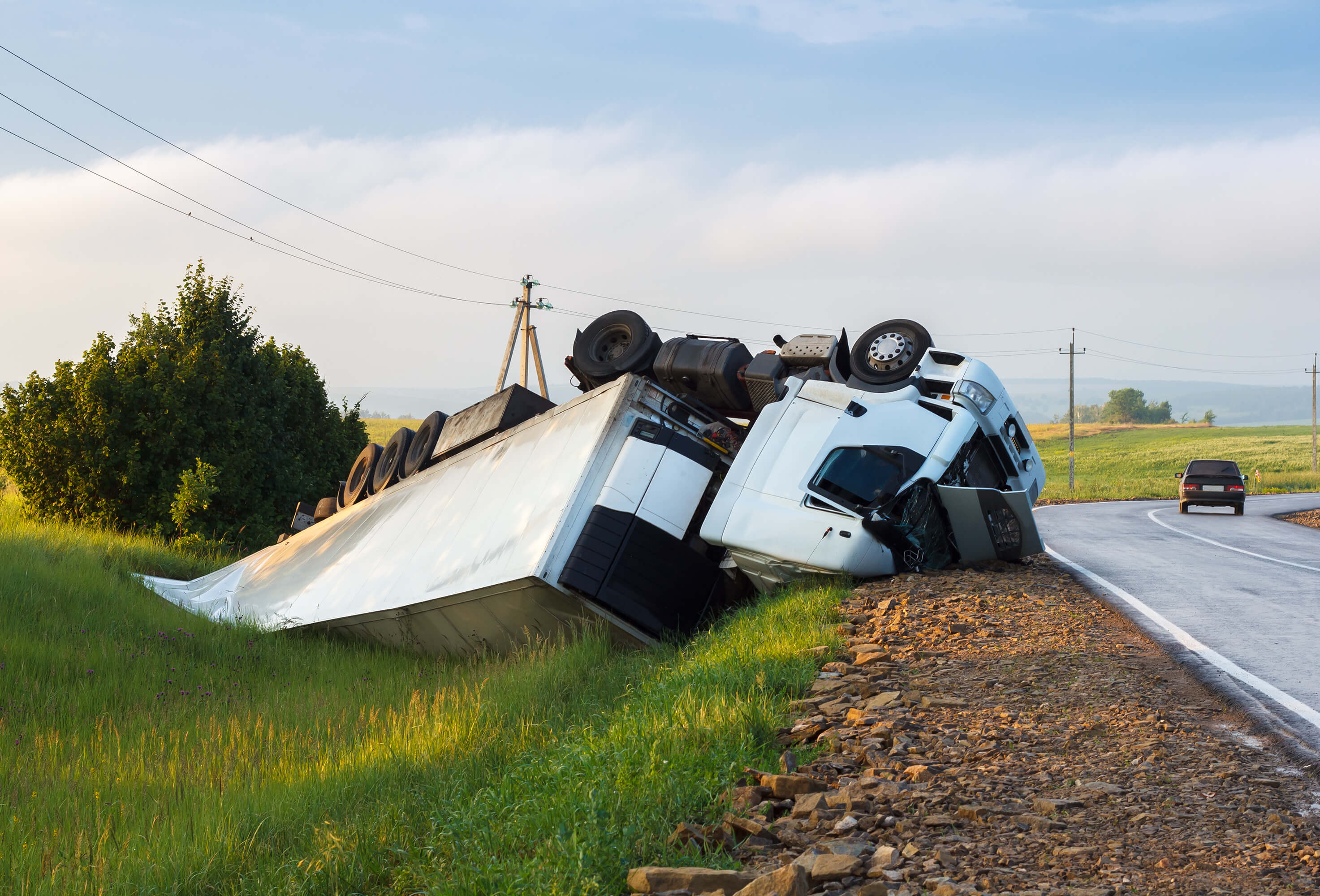 Accidents involving heavy commercial trucks can be among the most devastating imaginable. Due to their vast size and weight as well as how prevalent they are on Georgia's highways, 18 wheelers and other large commercial vehicles regularly cause serious property damage and bodily injury.
If you or a loved one has recently been injured or killed in a Georgia truck collision, The Fowler Firm can help. Our Atlanta truck accident attorneys understand the destructive toll these accidents can take. We also know that insurance settlements are rarely enough to cover the full extent of your losses, especially if you have suffered permanent injuries or lost a loved one.
Catastrophic injuries (debilitating injuries that generally put the victim out of work) and wrongful death are unfortunately far too common following a crash involving a heavy truck. We will do whatever we can to help you secure the fair and just compensation you rightfully deserve so you can make your best recovery possible. Please see our wrongful death page in the tragic event you have lost a loved one in a truck accident.
To discuss your Atlanta truck accident case during a free consultation, contact us online or call (404) 995-1963. We are available 24/7 in case of an emergency. ¡Hablamos Español!
What Are the Most Common Causes of Truck Accidents?
Trucking accidents can be very frightening for any driver operating a vehicle. Whether traveling to work, a concert, or an educational event, many times it is difficult to avoid large trucks on the highway. Trucks have massive blind spots, which make accidents even more likely, so it is best to give them a wide berth if possible.
A major, but far from the sole, cause of trucking accidents falls on the truck drivers themselves. Truckers are often subject to tight deadlines and long hours, meaning they regularly drive on little sleep and may even use stimulants to stay awake. The pressure from their employers can also make them more careless or reckless than is safe.
Trucking accidents caused by truckers can occur for many reasons including:
Driver fatigue
Unreasonable schedules
Intoxication
Excessive speed
Distracted driving
Following too closely
Aggressive driving
And more
Additional Causes of Trucking Accidents
Truck accidents may be caused by more than just the driver, however. Other common causes of truck accidents include:
Poorly loaded cargo that shifts or spills while in transit
Manufacturer defects that cause the truck to malfunction
Tire blowouts, engine failure, and other results of poor truck maintenance
Badly designed, constructed, or maintained roads
Inadequate training provided to the truck driver
This means that one or more differing parties may be held liable for trucking accidents. With so many parties involved in commercial trucking operations, how do you determine who exactly caused your crash? Let's take a look.
What Are the Most Common Injuries and Damages from Truck Accidents?
Due to the size difference between 18-wheelers and the average personal vehicle on the road, injuries sustained in truck accidents are often severe and can be life-changing.
Some of the most common injuries are:
Loss of limbs

Whiplash

Neck and back injuries

Vision, smell, or hearing loss

Broken or fractured bones

Concussions

Head injuries and brain damage

Scarring or disfigurement

Ligament and joint injuries

Burns
How to Determine Truck Accident Liability
One of the most difficult aspects of a truck accident case is determining liability. For instance, if a trucker crashes into a vehicle because they were poorly trained and overworked, does liability fall on the driver, their employer, or both?
Trucking cases may have multiple responsible parties, including but not limited to:
Truck driver
Trucking company
Insurance company
Loading company
A government agency
Manufacturers
This is another instance in which having an attorney on your side can be very advantageous. Experienced truck crash lawyers such as those at The Fowler Firm understand how to thoroughly investigate a crash scene and conduct interviews and research to determine how your accident was caused and who is legally responsible.
Our Truck Collision Lawyers Will Help Resolve Your Claim
Trucking accident cases involve an in-depth knowledge of state and federal trucking regulations. These cases require a great deal of investigation, research, and analysis to determine certain factors about a case.
Our Atlanta legal team at The Fowler Firm is prepared to give your case everything we have. Please feel free to contact our office if you or a family member has been injured in a trucking accident to discuss the options that you may have in seeking recovery from the at-fault party.
Injured in a truck accident? Call (404) 995-1963 or contact us online to get in touch. Our truck accident attorneys in Atlanta offer free and confidential consultations to all prospective clients at no obligation.
Thankful - Workers' Compensation Client
$1 Million Truck Accident

$1 Million Commercial Car Accident

$995,000 Wrongful Death

$545,000 Truck Accident

$400,000 Car Accident

$400,000 Bicycle Accident

$390,000 Truck Accident

$300,000 Car Accident

$250,000 Truck Accident

$250,000 Car Accident
Litigation Experience

We rigorously litigate cases and negotiate settlements. We are experienced litigators and are willing to fight for you.

Dedicated & Driven

We treat each case as though it is going to go to trial to ensure that you obtain the compensation you deserve.

Communication

We communicate regularly to ensure you understand every step of your case. You will have direct access to your attorney.

Personable Touch

We genuinely care about you and strive to ease your pain. It is our goal to reduce the stress of an already difficult situation.
We Don't Treat You Like A Number
We genuinely care about you, and we strive to make you at ease. Your priorities are our responsibility.